Independent Wealth Management
The Capital Preserve is an Independent Registered Investment Advisor focusing on Wealth Management. We design custom strategies, and take a holistic approach toward growing and preserving clients' assets. Unlike advisors financially incentivized to steer you toward proprietary products and cross-sold services, we offer independent and objective advice. Our personal approach and dedication to client goals has earned us decades of trust from high net worth individuals, families and businesses.
Wealth Management & Financial Planning Services
The Capital Preserve's full-spectrum strategy includes providing any type of financial planning and advisory services for individuals and families, including:
Tell The Capital Preserve how you envision your life in retirement, and we'll help you design and implement your plan toward financial independence.
More info
Are your investments aligned with your goals? Let us help you make the right decisions for today and tomorrow.
More info
Whether your estate planning goals are simple or complex, we'll help you plan to eliminate administrative uncertainties and maximize your estate value. The Capital Preserve can customize an estate plan to meet your specific needs.
More info
We create personalized strategies to preserve your earning power, retirement income and net-worth.
More info
If you have children, then college days will be here before you know it. We'll help you make sure you're ready.
More info
WHY CHOOSE AN
INDEPENDENT ADVISOR?
We believe Independence is essential to offering advice based on what's best for our clients. Therefore, we operate objectively so that our recommendations are made only when we believe they will contribute to the success of a client's strategy. There are numerous reasons to consider The Capital Preserve's independent insights and services.
Read more
WHO ARE THE
CAPITAL PRESERVE?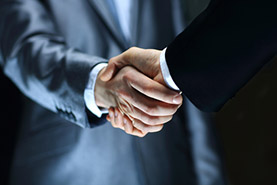 Trust is essential to building a lasting relationship between you and those who help manage your money and assist with your financial goals. Get to know the wealth management team that has earned the trust of countless individuals and their families.
Read more